Can't find it? Use CarFinder we'll let you know when it arrives.
The Subaru of Wichita Difference!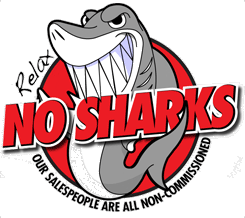 We don't allow sharks
on our showroom!
 
Most salespeople in our industry get paid a percentage of the dealership profit. Thus, the more they "make" on you the more they keep (We call this "The Sins of Commission"). Our salespeople are
salary based
with customer service and volume incentives (nothing to do with profit everything to do with customer service). This allows them to simply focus on YOUR NEEDS and WANTS and NOT on your pocketbook.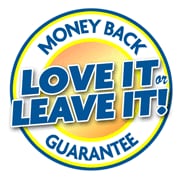 Sometimes you make mistakes. 
Sometimes we make mistakes.

If you do choose to purchase a vehicle from us and change your mind for any reason, you have 72 hours to get your money back, without someone hounding you.

Mileage and Vehicle condition restrictions apply. See a manager for details.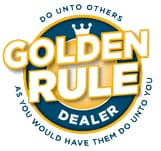 We treat you the way we would want to be treated.

The Golden Rule:  Do Unto others as you would have them do unto you.  Our goal:  A fun, successful dealership that makes a difference in the lives of our co-workers, customers and community.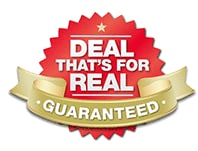 Our "No Gimmicks Pricing" is the price that everyone pays.

We don't hide Military, College Grad, Owners Loyalty, or other hard to qualify for rebates in our price.  We certainly don't advertise "total of lease payments" as the selling price of a car.Our price is for everyone, No Gimmicks.As a matter of fact, you may even qualify for a lower price if you are Military (Thank You), College Grad (Congratulations), a Subaru Owner (Thank You) or if you catch us in a really good mood today.
"Let's Do This! Wait - Let's Do What, Exactly?"
Looking to purchase a car from the comfort of your own home? We thought so! Click the shopping cart to the right to learn about Subaru of Wichita's "Let's Do This!" option.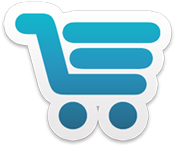 Watch & Learn About the Subaru of Wichita Difference:
Tempted to Test Drive a New Subaru? Let Subaru of Wichita Put You Behind the Wheel in Wichita, Today
If there's one thing at Subaru of Wichita we love more than the lineup of new and used vehicles in our Wichita showroom, it's the excitement we get out of helping Derby, Hutchinson and Newton drivers find their match. We take the time to explore the features that are important to you and our knowledgeable staff is here to answer all of your questions. But what would buying a new car be without a test drive first? Visit Subaru of Wichita where we'll get you out on the road to find a Subaru vehicle perfectly suited to your needs.
When you're in the market for a new Subaru, then you've certainly made the right choice coming to Subaru of Wichita! With a plethora of WRX, Outback, Crosstrek, Forester and Legacy models in stock, you'll have plenty to consider before making the big purchase. Find something you like? Jump behind the wheel for a spin and get a taste of what you're missing in your life.
Interested in a pre-owned model instead? Well Subaru of Wichita has you taken care of as well. We know that top-of-the-line quality and reliability are key selling-points for any automotive purchase, new or used. With that in mind, we work tirelessly to ensure all of our used cars measure up to our stringent standards before they make it onto our lot.
Time to Talk Auto Financing
Especially for car buyers from Wichita, Derby, Hutchinson and Newton
You don't have to fret about auto financing in Wichita. That's because our car loan and Subaru specialists want to help you reach your goal: to drive home in the vehicle you desire. Subaru of Wichita takes the time to explain all the details, making sure you understand every comfort, safety and entertainment feature (there are many!) and get the best deal possible. It's part of our job; but also, we enjoy helping turn dreams into reality.
The fun of something new doesn't have to end when you drive your WRX, Outback, Crosstrek, Forester or Legacy off our dealership's lot. Subaru of Wichita has many ways to keep your car fresh and your driving experience exceptional.
We offer authentic Subaru parts to enhance the performance, style, or convenience of your vehicle.
Furthermore, our dealership in Wichita is dedicated to keeping your Subaru model running just as well as it did on day one. Our handy onsite auto service and repair department is here for you, whether it's routine upkeep or handling the unexpected.
You don't have to take our word for it though; come on down to Subaru of Wichita in 11610 E Kellog Dr Wichita, Kansas today. Whether you're a local driver or you hail from the surrounding Derby, Hutchinson or Newton areas and beyond, we'll strive to give you the best dealership experience we can muster. Come for the cars, come back for the camaraderie.
Subaru of Wichita 

Subaru
Subaru of Wichita
(866) 830-0764 or (316) 869-2145
11610 East Kellogg Dr.
in
Wichita
,
KS
70471