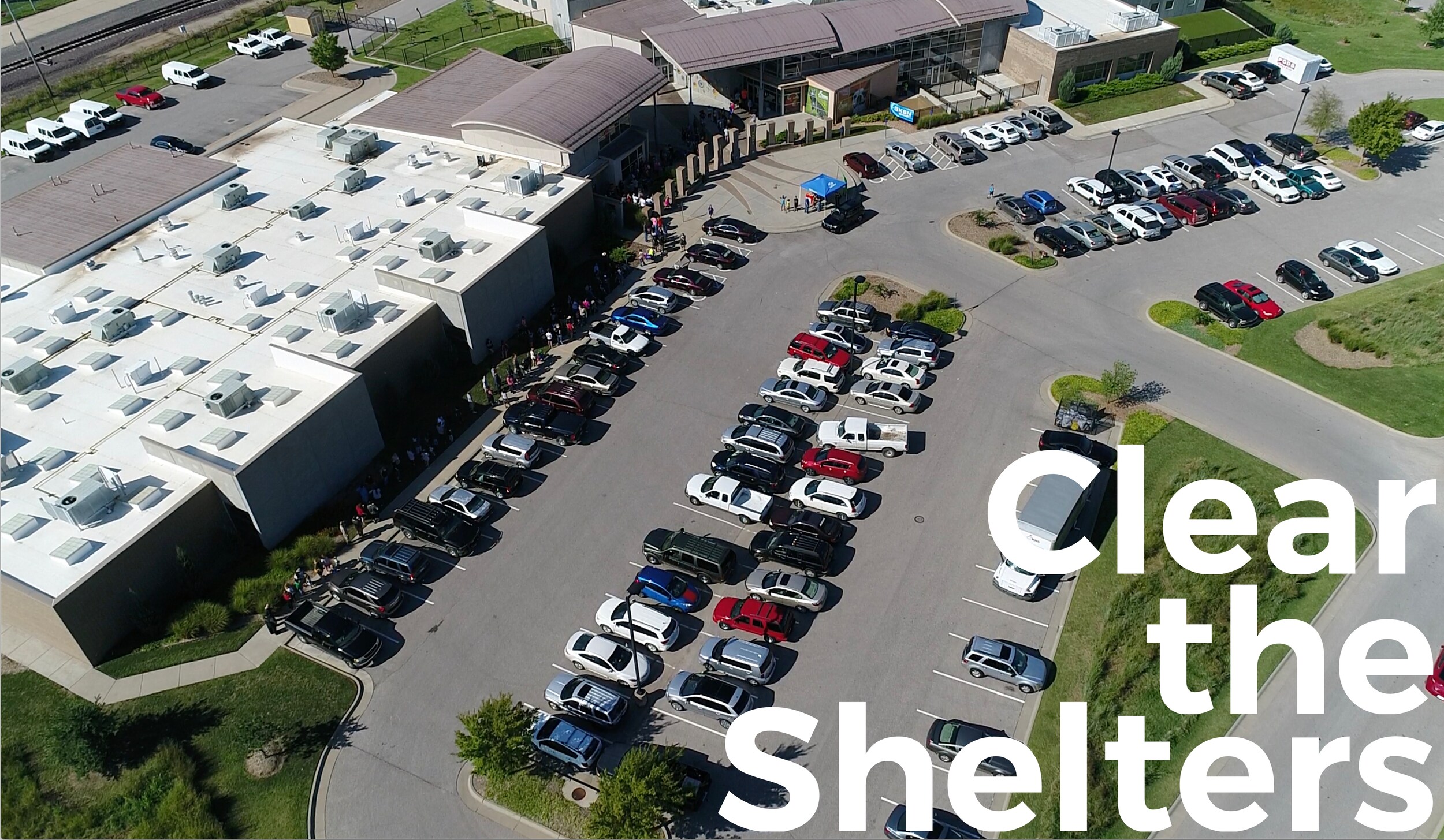 Clear the Shelters
This past weekend we got to do something amazing. We were able to help provide FREE animals at the Kansas Humane Society. As part of the national Clear the Shelters campaign, we were asked to help sponsor this event. Of course we would! We love dogs! So we helped spread the word all over Wichita, that on August 19th you could get a pet for FREE.
The morning of the event we showed up 2 hours before the doors opened up. The people of Wichita showed up even earlier than that! The line was already as long as the building, and it would continue to grow. We brought donuts to feed as many as we could, and those ran out fast.
The doors opened and the adoptions began. We were there to welcome everyone on their new family member and give them a make believe vacation photo to their favorite destination. Along with that, we also gave them a goodie bag full of useful new toys and treats for their new furry friend.
It was an amazing event. With over 140 animals being adopted. Thank you Wichita for coming out to support this event. Finding homes for all these animals means the world to us. We look forward to seeing everyone at Woofstock here soon!