Beating the Heat in Wichita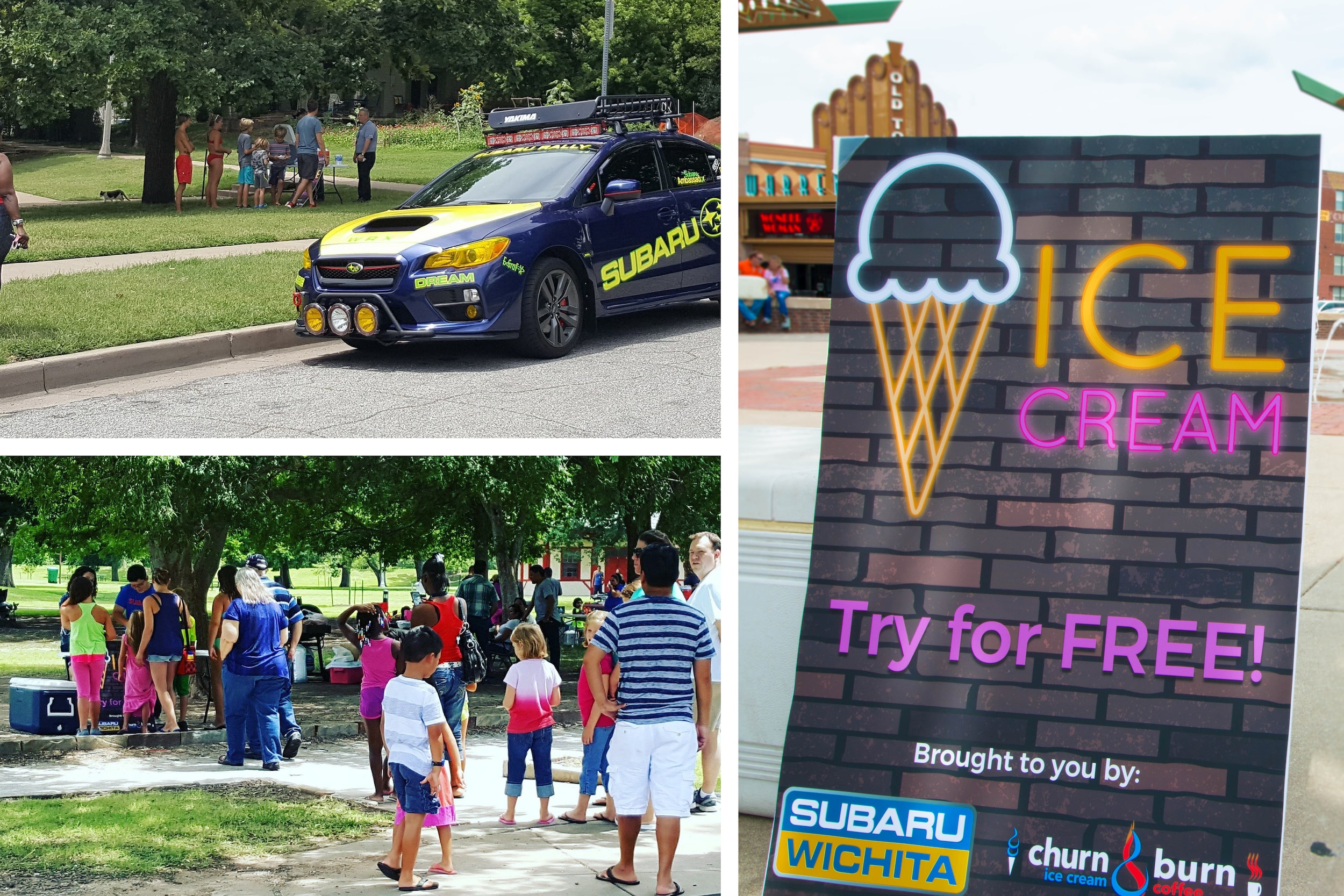 Nothing beats a cool treat on a hot summer day. With that in mind, we wanted to do something really fun for Wichita. This past Sunday, July 16th, was National Ice Cream Day. We started thinking of ways to celebrate and realized the best way was to bring the ice cream to you!
We reached out to our buddies over at Churn and Burn to help provide the ice cream. They graciously helped us out, and even stopped by to take some photos! We went to Riverside Park, College Hill Park, and Old Town Square. We hoped to meet some people as they enjoyed the summer sun.
This thing turned out huge! We had enough ice cream at each location to feed roughly 120 people. We figured that was more than enough, however thanks to everyone on social media, it wasn't close to enough. The people of Wichita showed up in droves to get some of the delicious ice cream.
Crowds gathered, children played in near by water parks, and Subaru Owners showed up to support. It was an amazing event that the people of Wichita completely blew up. We can't thank you enough for coming out and enjoying some ice cream with us. It's great to get out in the community and meet all the wonderful people Wichita has to offer.
So next event we will be better prepared to serve even more people. Keep on the look out, because we are already planning a few!