We finally have some information on the 2018 WRX STI Type RA and the 2018 BRZ tS, and of course we had to share it with you. So without further ado lets get down to the info.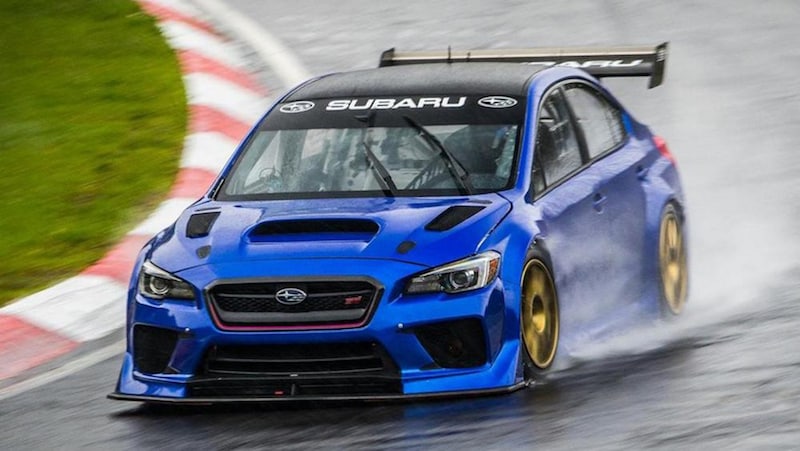 WRX STI Type RA
The 2018 WRX STI Type RA delivers increased performance through weight reduction, suspension and engine upgrades. The model with the carbon fiver roof panel is limited edition. It also comes with a carbon fiber pedestal wing and lightweight BBS 19 in forged alloy wheels shod with 245/35R19 Yokohama Advan Sports.
It has a 2.5-liter turbocharged Boxer engine, with an estimated 310hp. It also has a new cold air intake and high flow performance exhaust. It features a revised 3rd gear ratio paired with a short throw shifter. The ECU has been retuned and with stronger pistons, there is a definite increase in engine performance. The handling is upgraded with inverted front struts and rear double wishbone suspension with Bilstein dampers.
The exterior is unique with an accent around the front mesh grille and a new rear bumper cover. The rear deck lid displays the WRX STI Type RA badge as well. The cabin features the red bolsters and stitching on Recaro performance designed front seats. Each of the 500 WRX STI Type RA produced for retail sale has been individually numbered with a plaque mounted on the center console.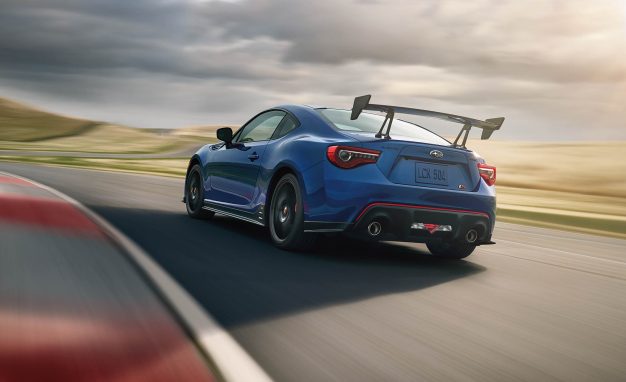 BRZ tS
It's taken the already renowned ultra-low center of gravity of the BRZ and stepped it up with STI-tuned front and rear SACHS dampers and coil springs and flexible V-braces in the engine compartment. The steering response is improved with draw stiffeners being added to the chassis and sub-frame. It's equipped with 18-inch light weight STI wheels mounted with 215/40 R 18 Michelin Pilot Sport 4 tires. The exterior features a rear carbon fiber spoiler that can be manually adjusted to fine-tune rear down force.
Our take away with the BRZ tS is there is a strong emphasis on handling with less focus on power. It can dominate on the track, but won't compare to the WRX power