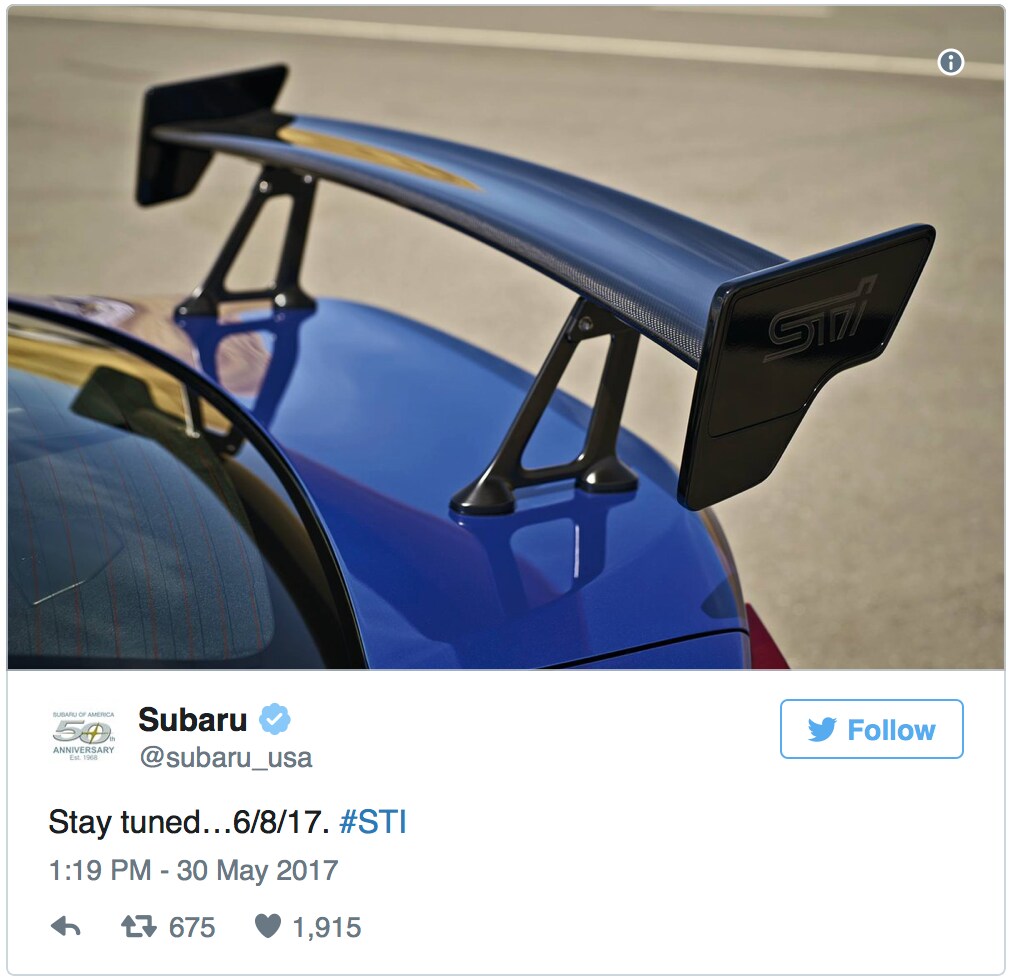 Subaru lovers are sitting at the edge of their seats as Subaru released a teaser photo yesterday. On their social media platforms, Subaru of America shared a photo of a trunk with a large spoiler with the STI logo on it. There have been reports that a STI BRZ hybrid car has been spotted in Michigan, and it seems that the car many have dreamed about is much closer than we imagined.
Back in 2013 Subaru announced the first STI-tuned BRZ. It was called the Subaru BRZ tS and only 500 units were made. Every single one was headed for Japan. Then in 2015 Subaru revealed a BTZ-STI performance concept with a large rear wing. This had a more powerful engine. Under the hood was a turbocharged 2.0-liter flat four used by the GT300-class racecar. It sat at about 300 horsepower and 330 pound-feet of torque. Subaru said it was unlikely a turbo charged model would come out soon. It was expected there would be a launch later, however we waited.
Now it looks as though it may be happening. Subaru said on June 8th they will be making the announcements. We'll be waiting patiently to share everything with you, and until then we'll dream of the possibilities!