Subaru of Wichita shows our love in a lot of ways, some of the most prominent examples include our support of
EmberHope
(formerly Youthville), the
Wichita Ronald McDonald House Charities
, the
Kansas Humane Society
, the
#JustStop Anti-Bullying Campaign
,
YoungLife
, and hundreds of nonprofits through powering
Go Run races
. We think that it's not enough to simply be great at business, we want to BE a great business, and this means making a difference in the community we live in and in the lives of others!
Walking in the Reign and Lady Bugg House are both 501c3 Non Profit ministries founded by Subaru of Wichita Operating Partner, Scott Pitman and his wife Michelle.

WALKING IN THE REIGN:
The purpose of Walking in The Reign is providing for the needs of those around us.  Walking in The Reign provides the opportunity for people to live out what God has called us to do by matching those with resources to those with needs.  We serve those in Wichita, Kansas through the min
istries of Wichita Project and the Lady Bugg House, Inc..(which is an independent 501(c)3) and  we serve a village in Balan, Haiti (see below).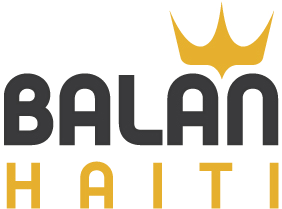 BALAN, HAITI:
Balan is a village located in the countryside of Haiti near the Dominican Republic boarder.  Walking in the Reigns serves the people of Balan through a variety of projects, including:  Education, Food, Clean Water, Economic Development, Health and Faith in Action.  WITR built, funds and operates a Pre-K through 12th, 10 room school in the village of Balan (where there is no electricity, sustainable water or sizable commerce).  Our primary funding source for the school is people and families who partner with WITR by sponsoring a student on a monthly basis (to cover the costs of school, food, uniform, etc.).  WITR has funding and future plans to start and operate a medical clinic and bring electricity (through a joint partnership with others working in the area) to the village of Balan.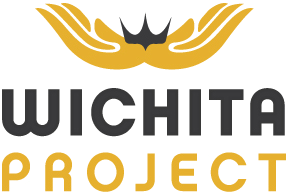 WICHITA PROJECT:
Wichita project is a ministry of Walking in The Reign, Inc. that seeks to serve those in need in Wichita, KS. We believe that you don't have to go to a third world country to be a missionary,
and strive to live out the model of "see a need, fill a need." We want to match resources to those in need of shelter, food, clothing, and education.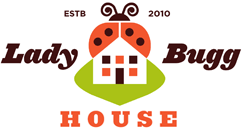 THE LADY BUGG HOUSE:
Located in Wichita, Kansas.  The purpose of the Lady Bugg House, Inc. is to help young mothers become self-sufficient by providing them with a safe living environment, education, spiritual discipleship, biblical counseling and support for long-term economic independence, child development, parenting, and life skills.  Through our Resident Program, the Lady Bugg House serves parenting mothers, ages 16 to 23. The program is designed to teach these moms the skills they need to live independently and provide for their child(ren).  Through our Nonresident Program, the Lady Bugg House serves pregnant and parenting mothers age 13-27. Nonresidents will participate in the same program as our residents with the same goal of enabling them to become self-sufficient through a 5 phase program that is tailored to individual needs and goals.