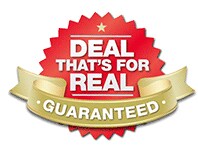 The Deal That's For Real!
We don't hide Military, College Grad, Owners Loyalty, or other hard to qualify for rebates in our price. We certainly don't advertise "total of lease payments" as the selling price of a car. We price our vehicles honestly and competitively at Subaru of Wichita.
Our price is for everyone, No Gimmicks.
As a matter of fact, you may even qualify for a lower price if you are Military (Thank You), College Grad (Congratulations), a Subaru Owner (Thank You) or if you catch us in a really good mood today. If you have a question about our prices, please don't hesitate to reach out! We are transparent with our customers and want to get you the best deal that we can. We can be reached at (316) 264-7777.